AUSTRALIAN GARDENS & LANDSCAPES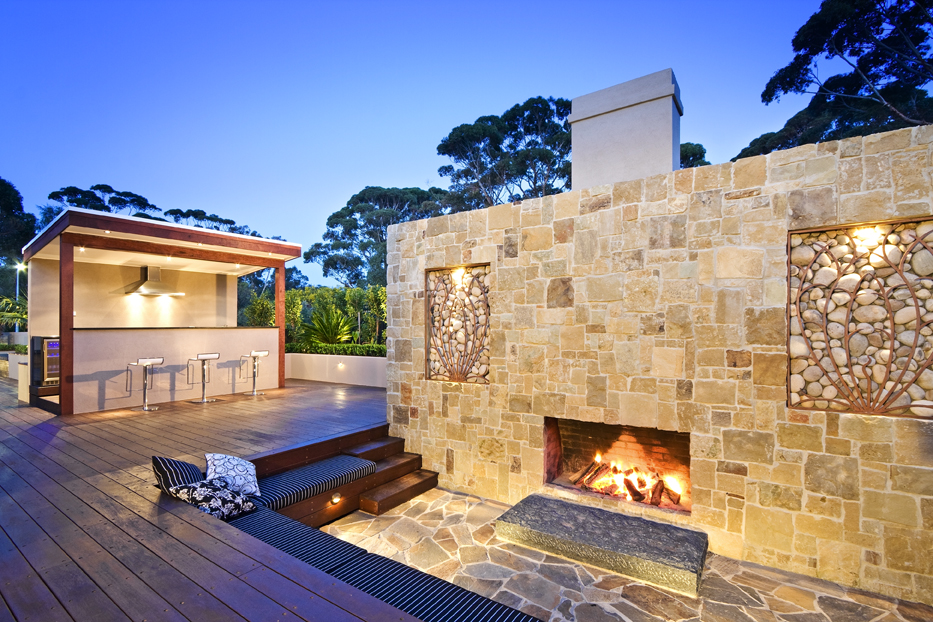 Once again Exquisite Gardens have created a world-class landscape combining modern styling with custom quirks.
This high quality landscape, outdoor kitchen and sunken lounge area complete with outdoor fireplace came with the client's request to have only the highest quality construction, products and workmanship to create their dream garden.
With an intention to entertain while still being able to retain and enjoy the view of this stunning backyard, Exquisite Gardens. Came up with a design featuring well spaced amenities, while maintaining a relationship between the fireplace, outdoor kitchen and pool. Wharf-style decking laid vertically creates visual appeal and works to lead right through the outdoor area, from front to rear.
Extensive brick rendered walls were constructed around the boundaries to creat garden planters and retaining walls throughout the landscape, and are complemented with plenty of green foliage. The two focal points of this outdoor area are the sunken fireplace and the fully equipped outdoor kitchen.
The fireplace and large sitting space serve as a zone for relaxation. The sunken design allows ample room for a number of people without obstructing the continuous view. In close proximity is the alfresco kitchen. This outstanding construction features a full length counter, range-hood, large barbecue, and ample storage space. Amongst other things, a breakfast bar was included, whilst down-lights were used across the garden to highlight its most appealing aspects.
This fully functional space, for both entertainment and pleasure, has been planned and built solely by Exquisite Gardens who work closely with clients to achieve a truly remarkable landscape to suit their homes and surrounding environments.