AUSTRALIAN GARDENS & LANDSCAPES
With landscape design by Exquisite Gardens, this property in Balwyn is simply stunning and very unique creation.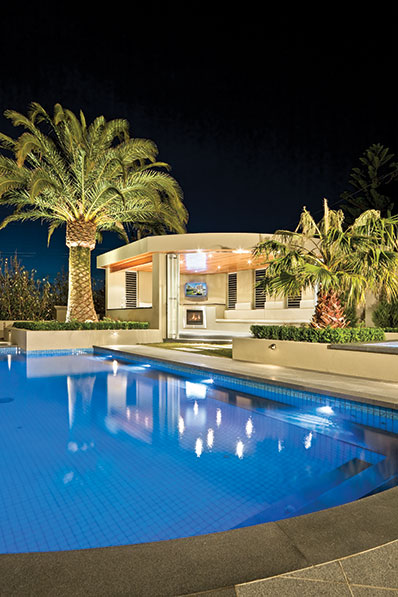 The client's brief included the creation of a distinctly unique, aesthetically beautiful and functinal landscape. During the design phase, the sheer size of the property had to be considered, as well as the best ways of utilisinig large areas for both hard and soft landscaping.
This created a unique hurdle, so the designers and landscapers had to research alternative materials and designs, both Australia-wide and internationally, that had rarely been combined in the past. The effort paid off though, creating a bold landscape the likes of which has not been seen in the area before.
The client's aim was to compliment the structure of th home whilst making a truly remarkable statement with all facets of the landscape design.
A major excavation on th site was necessary prior to commencing of the masterpiece design. Once the step was completed, further work included extensive sub surface drainage to all lawns, gardens and behind all retaining walls, extensive surface drainage to all paving areas, installation of a fully automated PVC irrigation system, garden lighting, swimming pool, timber feature ceiling on rendered walls to create garden planters and retaining walls and fitting of mature plants, including manicured hedges and three Canary Island Palms.
Over 400 square metres of paving were laid in this project. Curves play a major part in the design of all the paved areas and although this part of the project proved extremely difficult, the end result made it worth the effort.
Two beautiful water features, which can be viewed from all areas of the home and garden, grace the property – one at the front entry point and another as part of a rear wall. Combined with the magnificent swimming pool, there is no shortage of water for relaxation purposes and ambience.
This project showcases that landscaping in Victoria is really on the move. More and more people are really appreciating their own personal outdoor spaces, spending more time on an din them. This project is a standout example of what can be achieved with imagination, research and hard work.