AUSTRALIAN GARDENS & LANDSCAPES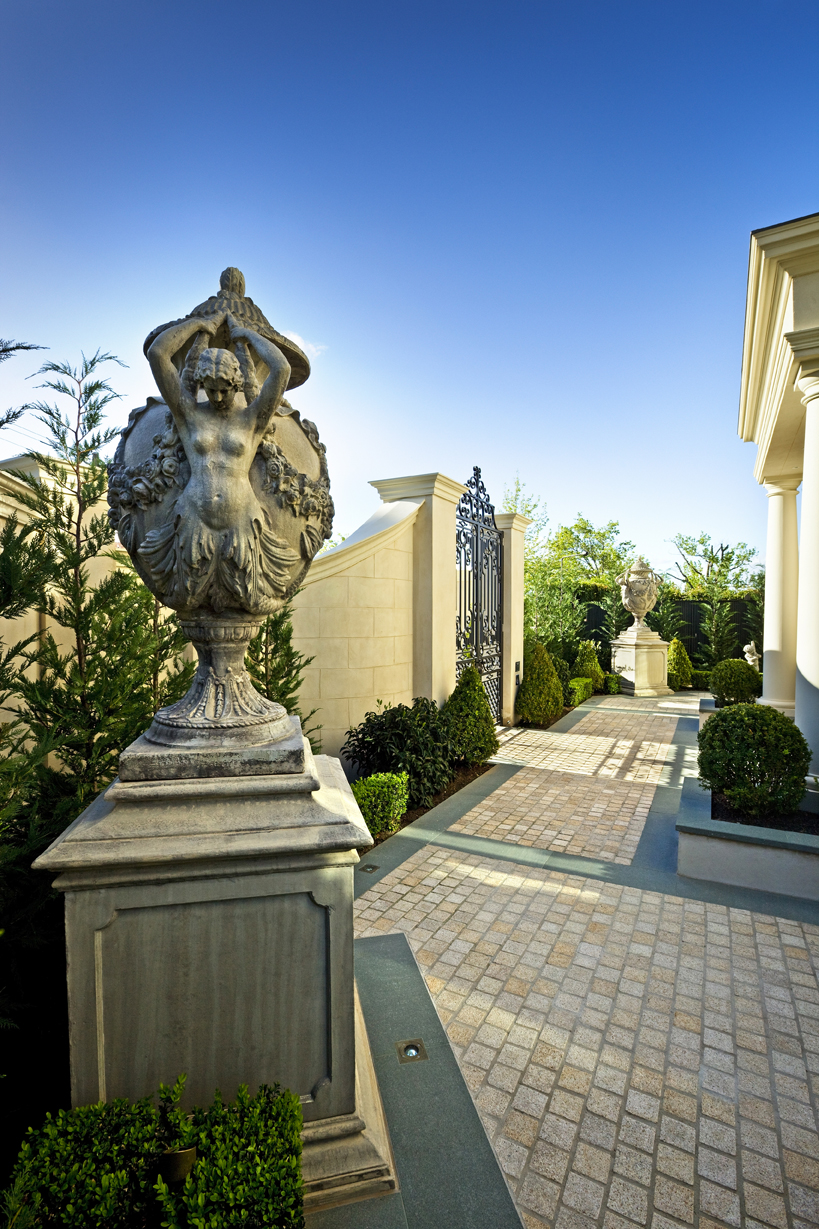 Achieving and aesthetically satisfying gardens is a supreme challenge. The task is to consider the space available, as well as the perspective the garden is going to be viewed from. This Melbourne landscape by Exquisite Gardens has ticked all the right boxes.
Using space is not simmply about fitting elements into a design, but about actively creating an environment and encouraging interaction between it and the visitors. In this garden, you are able to stroll around the house and inter-relate with the sculptured features and focal points at every angle, with the brilliant diversity in the yard's ornate fittings.
This landscaped garden is formal and disciplined, creating a sense of occasion. Designed to match the opulence of the house, the elements are refined, including the plants, paving detail, the water feature and urn, and the pedestals.
The plantings include hedged English Box, Ficus and Cyprus varieties.
The garden is fitted with up-lighting to highlight the focal points in the space, including the detailed water feature and sculptured urns. The water feature has been placed in front of themed wall, with columns bordering, so as to draw attention towards the distinctive design of the fountain. As you walk around the garden there is a uniquely discerning object at every turn. Every detail has been considered and the workmanship is second to none.
This landscape project showcases the kind of consummate workmanship that can be expected from Exquisite Gardens. It is a testament to their credibility and expert craftsmanship.