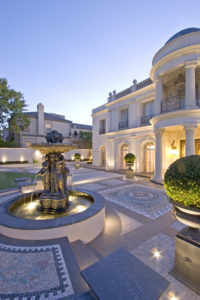 BUILD
Exquisite Gardens follows a strict code of ethics in construction techniques and detail using only proven formulas and only the highest quality materials which provide an everlasting finish.
Each stage of your project will be well prepared and planned by members of Exquisite Gardens. All set outs and relative issues are meticulously taken into consideration to allow a smooth transition between stages leading to the desired final product.
HOW THE PROCESS WORKS?
1. QUOTE & ESTIMATE
Our experienced Landscapers & Designers go through your job, quoting and estimating on all aspects of the build. From these figures and quantities a Quote is produced for your approval.
2. PLANNING
Once our quote is approved the Planning process begins. We produce a timeline for works and the ordering of product begins so that the build is within the agreed timeframe we have met together. This is an important and meticulous aspect of the Build so that delays are not an issue.
The build is managed throughout the project which includes weekly/monthly (depending on the project) Site meetings with you. These meetings are to keep you updated and included in what is happening and more importantly what to expect. Please view our video of a recent build. These site meetings also provide the opportunity to introduce any new staff and or trades that you will be seeing around your property.
3. COMPLETION/ THE HANDOVER
Once our build is complete, we go through the garden together with you. We walk through the garden noting any issues, problems or aspects you wish to discuss. This is an important stage as small issues can become big ones if not corrected immediately. This process also allows us to show you how parts of your garden are operating i.e. irrigation systems, water features.