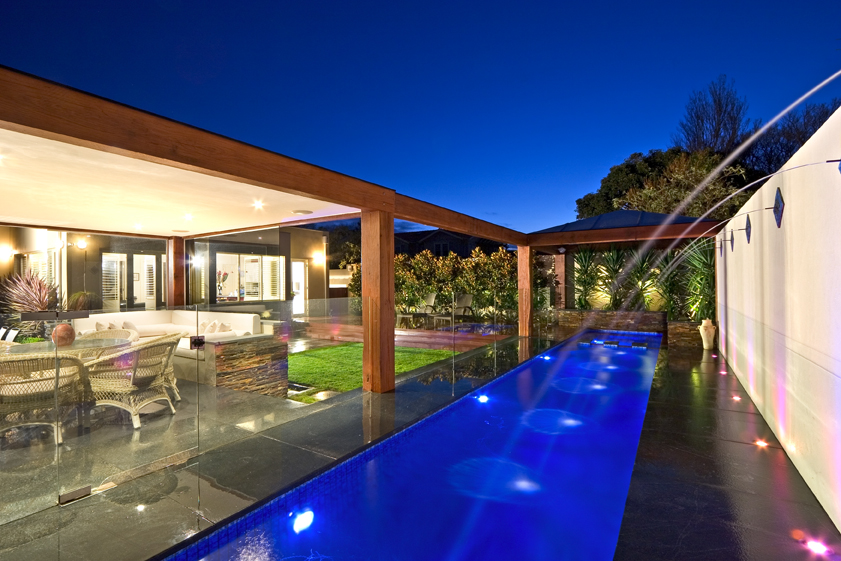 An outdoor room with a view… what more could you ask for? A custom-made daybed? Perhaps a cosy fireplace? Well, the fully functional outdoor room which forms the hub of this garden, designed and built by Exquisite Gardens Australia, offers all of this and more.
Perfect for entertaining, this cool retreat incorporates an outdoor kitchen complete with granite benchtops and sink, vinyl–wrapped white cabinetry and refrigerator, as well as outdoor music speakers and stack stone walling.
The goal of the garden design was to integrate the outdoor living areas with the home's indoor living area, placing a strong emphasis on year-round entertaining.