BACKYARD DESIGN IDEAS
Issue 2
Classical styling imbues this garden not only with beauty, but also with balance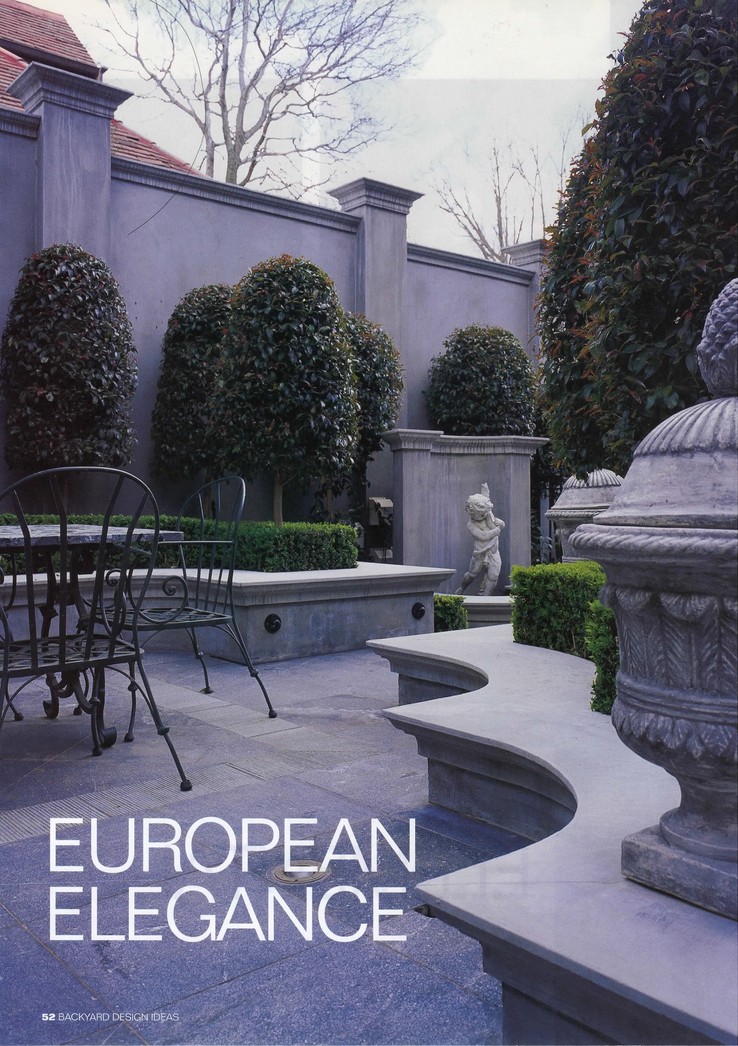 This is a fine example of classic style – shrubbery and plants are meticulously clipped. Lines are symmetrical, materials and shapes are repeated to create balance. This is a style that is always elegant and, as you can see, perfectly complements the impressive architecture of this mansion in the suburb of Toorak. The owners drew on the expertise of Melbourne landscape and design company Exquisite Gardens Australia to fulfil their dream.
From the creation of a formal outdoor dining 'room' and parterre garden to the careful selection and placement of ponds, fountains, urns and statuary, this is a Toorak landscape design that exudes class from start to finish. The outdoor lighting scheme was designed by Luminance Night Gardens and incorporates up lighting for the plants and statuary, underwater lighting, step lighting as well as in ground fittings and low wall lights to 'enclose' the al fresco dining area at night.
The high-quality granite paving and steps add to the traditional elegance and is totally in keeping with the European styling. Granite stepping stones also make an appearance in the parterre gardens. This Toorak landscape design and construction project won Exquisite Gardens the Landscape Industries Association of Victoria Award for Excellence "Best Pavement in a Landscape".